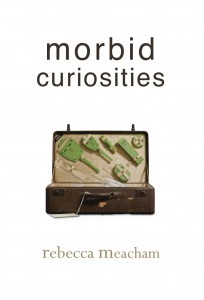 My chapbook, Morbid Curiosities, is out there in the world. If you like flash fiction about crazed Bavarian princesses, kindly tornadoes, death masks made in hotel rooms in 1958, dying seals, Mitt Romney, and the public spectacle made from private loss: RUN, RUN, RUN TO GET THIS BOOK!
And maybe tweet a picture of it to me? I haven't even met it yet!
All for $7 at AWP, which includes a beer cozie from New Delta Review.
(For my mom and everyone else: Online orders can be placed next week.)