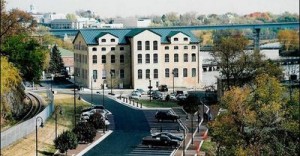 As part of the Fox Cities Book Festival, Chuck Rybak and I judged this year's writing contest for The Mill: A Place For Writers. Set on the Fox River, the building is a former paper mill constructed out of cream-city brick— part coffee shop, part classroom, part meeting space, and part paper-mill museum. It's such a cool space of learning and exchange for area writers.
Classes are offered throughout the year— and they're working, judging by the quality of entries we reviewed for the contest.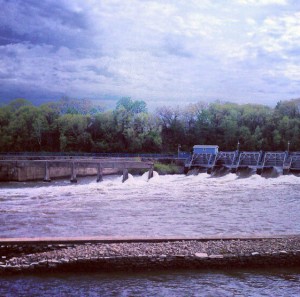 From the back deck of the building, you can watch the Fox River rush along. Rumor has it that bald eagles like to fish here.
Thanks to coordinators Steven Polansky and Karla Huston for inviting us to be a part of this wonderful evening of lively reading and conversation.
We can't wait to return.