Along today's run, I took lots of pictures for you. I wanted to rave about the surprising colors of nature in winter. And they are really great! But the most apt of my snaps was this: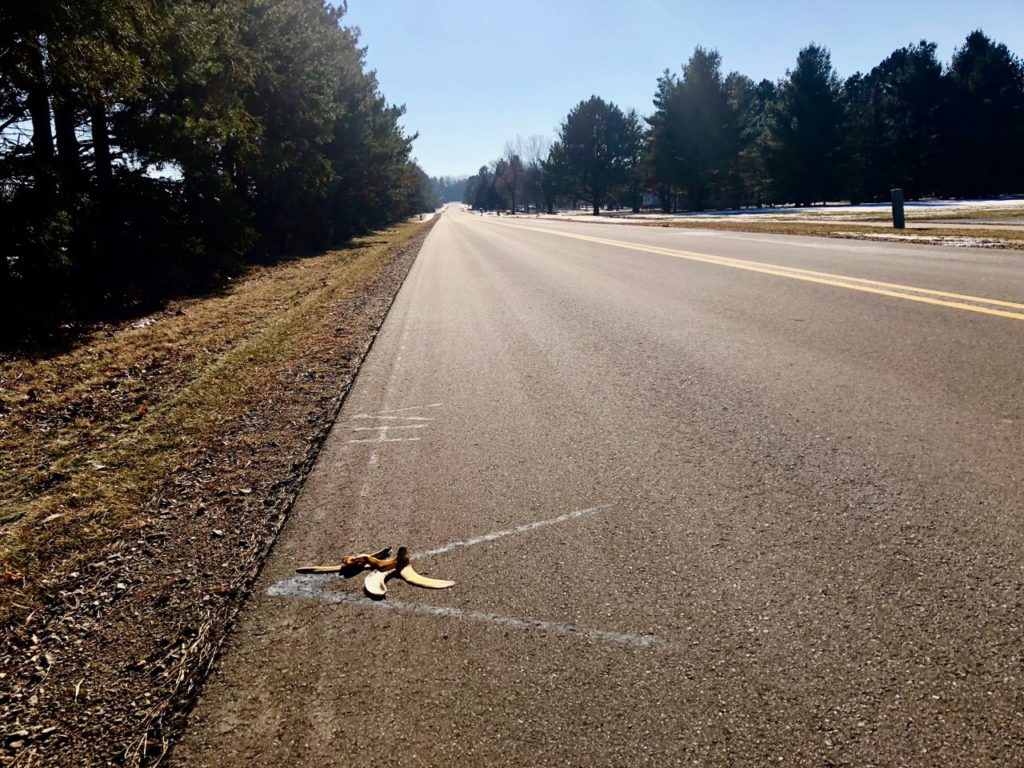 A banana peel in the road.
If you look closely, just a few feet from the banana peel appears to be the word "HA."
Why share this image first? Because this week, I've been the fussiest, frettingest, ball of stressing-est version of myself. If you know me personally, you might be thinking, There's a more intense version? Really?! She goes to 11?